Media Free Zone Dubai (DMC) is home to major regional and worldwide media companies such as The Financial Times, The Economist Group, CNN, BBC, and others. With more than 20,000 employees, the free zone serves as a dynamic, creative center for the local creative sector.
The Dubai Media City Free Zone has a prominent place along Sheikh Zayed Road, nearby Palm Jumeirah, and on the borders of New Dubai. so if you are interested to know more about Dubai Media City and free zone establishment keep reading this article by our best legal consultation dubai.
Read more about How Many Visa I Can Get in Free Zone?
What is a media free zone Dubai (DMC)? | Dubai International Free Zone
Media free zone dubai was founded in January 2000 in accordance with the vision of the UAE's ruler and Prime Minister His Highness Sheikh Mohammed Bin Rashid Al Maktoum, to turn Dubai into a knowledge-based society and economy. As a part of this ambition, DMC Free Zone company was established in order to develop a top-notch environment for international and local media organizations as well as independent media practitioners in the United Arab Emirates.
The Dubai Creative Clusters Authority (DCCA), formerly known as the Dubai Technology & Media Free Zone Authority (DTMFZA), is in charge of running Dubai Media City (DMC) (DCCA). It is operated by TECOM Investments, a subsidiary of Dubai Holding with headquarters in Dubai with a focus on knowledge-based and life-improving businesses.
Companies of all kinds (Dubai Media City Free Zone companies list) including media and marketing services, printing and publishing, music, cinema, new media, leisure and entertainment, broadcasting, and information agencies, have been functioning in Dubai Media City with a spirit of collaborative harmony.
Media free zone dubai offers a valuable platform for businesses focused on the media to promote their products and services. As a result, more than 1,400 organizations have established operations in this free zone since it was established in 2000, including major worldwide media companies.
what about Cheapest Free Zone in UAE: The Gateway to Your Business Dreams
License Types in the Dubai Media City Free Zone
when it comes to the establishment of Media Free Zones, The media free zone Dubai provides numerous types of permits for different companies. The type you select is crucial, and depending on the nature of your business, you may have more than one choice. A manufacturer would desire either a commercial or an industrial license, the most Dubai media license popular are:
1- Service License
Businesses that offer services including marketing, advertising, accountancy, and legal services are eligible for this license. For companies like consultancies, advertising agencies, and research institutions, this is ideal.
2- Professional Certification
This license is targeted at companies that offer expert services including engineering, architecture, and healthcare. This is ideal for businesses looking to open an office in Dubai.
3- Industrial License
Companies that produce or process items inside Dubai Media City Free Zone are qualified for this license. Take ornamental art as an example.
4- Commercial License
Companies that sell or distribute products within Dubai Media City are qualified for this license. For companies like merchants, manufacturers, and distributors.
What are company types in the Dubai Media City Free Zone?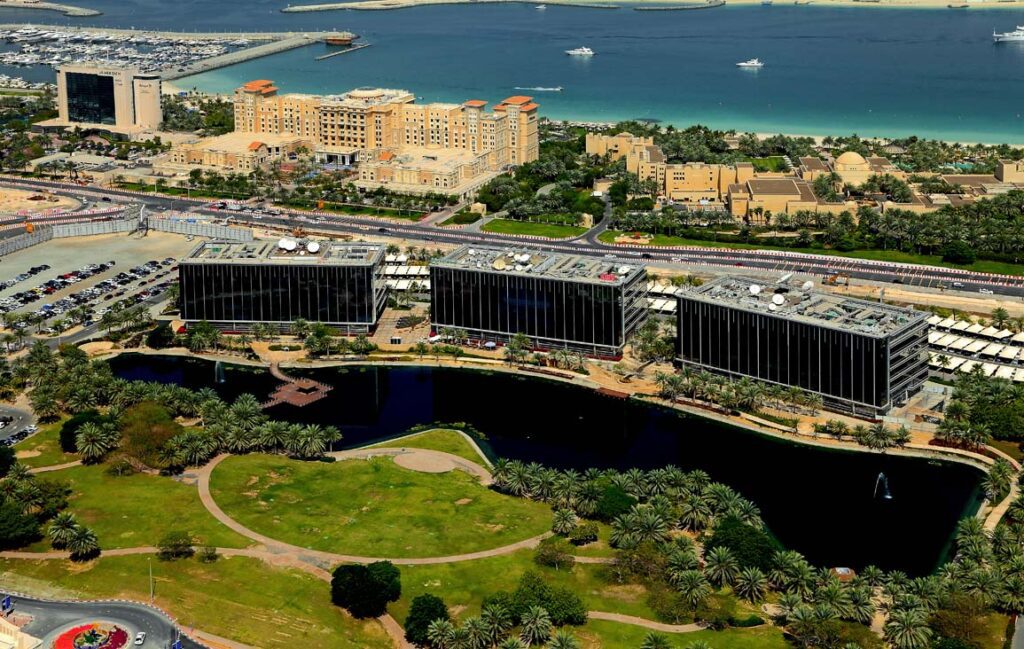 Three forms of business creation are available in the Media Free Zone Dubai:
branch offices,
freelancing license,
free zone limited liability corporations.
The most popular type of company is the free zone limited liability company (FZ-LLC), which must be formed in the following ways:
submit an application for company incorporation.
The next step is to submit all the required paperwork to the DTMFZA.
then wait for the customer confirmation letter (CCL).
after receiving the CCL, the applicant must sign it, then return it to the DTMFZA along with the licensing fee and, the terms of any property lease agreements
The commercial license will be granted once all of these procedures have been completed.
The procedure for forming a branch office (dubai media city company formation) is much the same, with the exception that the Dubai branch office won't be established as a distinct legal organization, but rather as an extension of the parent company, which may be international or domestic.
In the Media Free Zone Dubai, freelancers may also need a license in order to take part in commercial business. The applicant must submit a copy of their passport together with an application form and a business plan in order to receive freelancer permission.
when the documentation is prepared, it will be submitted to the Dubai media city free zone Authority with payment of the associated costs to obtain a freelancing license.
Totally foreign involvement
100% exclusion from earnings and capital gains taxes
You will profit from company incorporation in DMC by receiving 50 years of tax-free personal and commercial income.
duty-free customs imports.
The procedure for forming the corporation is rather straightforward.
Transparent corporate rules
Permits to live and work continuously
expedited immigration procedure
network possibilities
friendly freelancer; For a wide range of occupations, DMC offers simple, quick, and economical freelancer solutions.
FAQ about media free zone dubai | Dubai free zone company formation
1- How to establish a company in media free zone Dubai?
filling up and submitting the application
submission of any required paperwork by the DMC free zone authorities
issuing an electronic agreement
Capital letters must be used to sign the e-agreement.
The issuance of an e-license
2- what are the required documents for starting a company in Dubai media free zone?
License application form
Proof of a $50,000 shareholding
Business Strategy
Visa copy
Copy of Passport
Passport Photo
NOC (applicable exclusively for Citizens) (applicable only for UAE residents)
Emirates Identification (applicable only for UAE residents)
3- what are activities permitted in Dubai Media City?
in fact, there are numerous Dubai media city companies free zone (List of DMC companies in Dubai) and they do many types of activities:
Media and marketing services
Media support services
Acting
Publishing
Communications
Event management
Web designs
Brand consultancy
Media consultancy
Writing
Advertising
Journalism
PR
Social media
Broadcasting
New media
4- What it costs to establish a media company in Dubai?
Companies in Dubai Media City must have AED 50,000 in share capital as a minimum.
The capital requirement deposit for the TV and radio broadcasting industry is AED 2,500,000.
In addition to the factors listed above, the overall cost is based on the size and type of business you choose.
5- How much Dubai Media City license cost?
Business Setup in Dubai Media City will cost around 15,000 Dh.
6- where is Dubai Media City location?
Dubai Media City location, Al Sufouh Road, Near Dubai Pearl, and Emirates NBD Branch, Dubai, UAE.
7- how to start a media company dubai?
To start dubai media city companies, you need to choose your business activity, obtain the relevant license from the DCCA, register your company, find an office space, and hire employees. You can register your company as a Free Zone Company or a Mainland Company with the DED.
At the end
When it comes to business setup in dubai media city, Khairallah Advocates & Legal Consultants is the first option you can rely on due it our expert lawyers in Dubai and professional services to assist you with papers all documents, and Legal proceedings