Airport Free Zone Dubai (DAFZA) is one of the world's most creative and rapidly expanding free zones in the Middle East region, offering investors an exceptional incentive package. The Dubai Airport Free Zone, which is centrally located in Dubai, has swiftly earned the distinction of being the Gulf and Middle Eastern region's commercial center.
Dubai airport free zone authority (dafza) provides entire ownership of office and warehouse space to foreign companies in a tax-free setting. DAFZA gives businesses a fantastic chance to establish their quality in Dubai through a quick procedure that allows them to start operating within days.
If you are interested in company setup in DAFZA (Airport Free Zone Dubai) our law firms Dubai will show you the all information and requirements you need to set up your company saving you time and money.
Read more about Cheapest Free Zone in UAE: The Gateway to Your Business Dreams
What is Dubai Airport Free Zone? DAFZA Company Setup
Airport Free Zone in Dubai started in 1996, is one of Dubai's most prominent and advanced free zones, offering a business-friendly atmosphere, world-class infrastructure, tax exemptions, complete repatriation of earnings, entire ownership, and exceptional facilities, making it a perfect location to do business in the Middle East.
The requirements for company formation in dubai airport free zone are the simplest and easiest at Dubai Airport Free Zone Authority, one of Dubai's free trade zones that is VAT free. In DAFZA, there are a few requirements for establishing a business, and the establishment fees are reasonable.
With a 4.7 percent contribution to Dubai's overall GDP, DAFZA is one of the fast-growing zones in the region and host to several well-known foreign businesses.
Dubai Airport freezone collaborates with companies from a wide range of industries, including electronics, telecommunication, logistics, food and beverage, jewelry, and much more.
What are the benefits of Airport Free Zone Dubai (DAFZA)?
100% exemption from both personal and corporate income taxes, additionally, import and export taxes are completely excluded.
Investment incentives include the possibility of full investment and earnings repatriation as well as complete foreign ownership of your business. Also, DAFZA does not have any currency restrictions.
Strategic location: this free zone makes business travel easy. Moreover, facilities for processing goods and transportation are freely reachable. Also, the emirate's large business hubs are easily accessible.
Business possibilities: This free zone provides a variety of office choices, including executive suite office packages and package deals for new entrepreneurs. Additionally, it offers adaptable office solutions.
Other advantages of the Dubai Airport Freezone include the simple company formation in dubai process and the broad variety of permitted commercial activities.
License Types for the Dubai Airport Free Zone | free zone company setup consultants
To participate in trading operations such as the import, export, re-export, distribution, and storage of particular products, you need a trade license.
A service license allows a company to offer the appropriate terms in the license.
An industrial license enables the holder to operate in light manufacturing, packing, and assembly operations.
A general trading license gives its holder the ability to import, export, re-export, store, and distribute goods.
E-commerce License: Use the internet to do business in products and services.
Having a dual license with DED enables airport free zone Dubai businesses to qualify for a DED license even if they do not have a physical office on the mainland. The company may run its operations from DAFZA facilities.
Document Required At Dubai Airport Free Zone Company Formation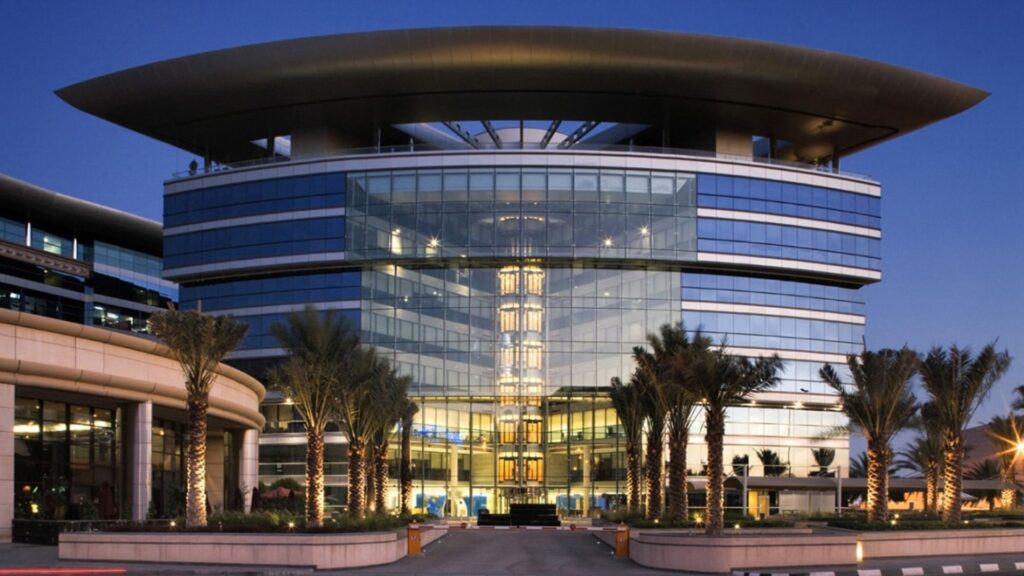 Here is the most recent list of documentation required for Dubai free zone company formation:
Application form
a sample of each party's signature on the contract.
copies of each shareholder's and the company's officials' passports;
Visa copies for all shareholders and corporate officers
Business strategy; shareholder personal bank statements; external approvals
a statement confirming a bank's share capital deposit,
If an industrial license is necessary, technical and environmental studies may be required.
A company's NOC is required if a foreign shareholder possesses a permanent UAE residency visa
If the shares are held by a corporation rather than an individual, they must be notarized and certified.
How much does an Airport Free Zone Dubai (DAFZA) license cost?
DAFZA company formation, Depending on the kind of business you want to establish in the Dubai Airport Free Zone, there are different licensing fees. An industrial license, for instance, will dafza company formation cost AED 10,000 for a year, whereas a trade license will cost AED 3,000.
The cost of professional license changes based on the activity you desire to participate in. For example, a licensed expert consultant will run you AED 5,000 for a year.
The cost of a DAFZA visa varies according to the kind of visa needed. For instance, a business multiple-entry visa costs AED 5,000 whereas a single-entry visa costs AED 1,000. Please be aware that these costs might fluctuate based on the current currency rate.
License Renewal for DAFZA
license type will determine how much it will cost to renew it in the Dubai Airport Freezone. The following amounts are required as typical renewal fees for DAFZA trade licenses.
8,000 AED for a Type A License (General Trading).
4,000 AED for a Type B License (Industrial License).
2,500 AED for a Type C License (Service License).
The Airport Free Zone Dubai authority should always be contacted for the most updated pricing information since these dubai airport free zone company setup costs are susceptible to change.
last words
Once you have your business plan in hand, you can always ask for assistance from Khairallah Advocates & Legal Consultants who are professional business setup consultants in Dubai, United Arab Emirates. we can aid you with every step of the process, including selecting a business activity and company name, registering with the appropriate authorities, quickly opening corporate bank accounts and processing visa applications helping by best lawyers in Dubai.