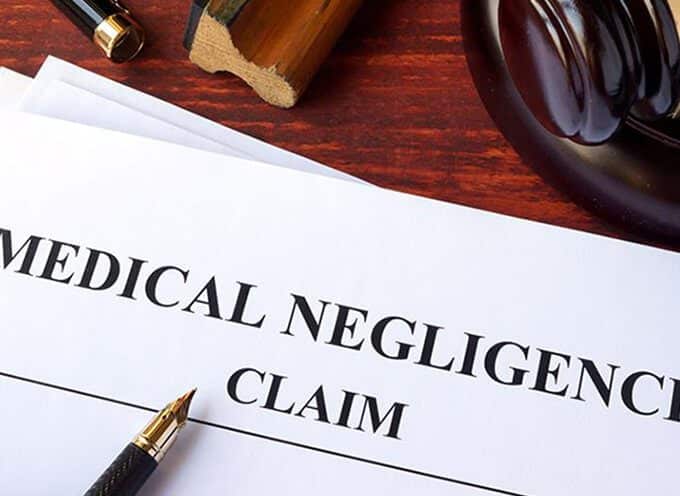 Falling victim to gross medical negligence is a great misfortune that can affect you or someone you love in a way that can change your life dramatically and can only be retributed by claiming medical negligence
correcting such mistakes starts with proper identification of that error and holding those responsible for their mistakes.
What is Medical Negligence?
Medical negligence refers to the failure of healthcare providers to provide a reasonable standard of care to their patients, resulting in harm or injury. In Dubai, medical negligence is governed by the UAE Civil Code and the UAE Federal Law No. 4 of 2002 regulating the practice of the medical profession.
According to these laws, healthcare providers have a duty of care to their patients and are expected to follow established medical standards and protocols when providing medical treatment. If a healthcare provider fails to meet these standards and a patient is harmed as a result, the patient may have a claim for medical negligence.
Examples of medical negligence in Dubai can include misdiagnosis, surgical errors, birth injuries, delayed treatment, or failure to obtain informed consent. If a person believes they have suffered harm due to medical negligence, they may file a complaint with the relevant authorities and seek compensation for their injuries and damages.
It's important to note that medical malpractice claims can be complex and may require the expert testimony of medical professionals. Additionally, the statute of limitations for filing a claim in Dubai is typically three years from the date of the incident, so it's important to act promptly if you believe you have a claim.
Law on Medical Negligence in the UAE
Medical negligence was previously covered by Federal Law Number 10 of 2008, which was later replaced in 2016 by the New Medical Negligence Law. The Medical Liability Act, which was passed on 16 December 2008, recognizes the doctor-patient connection and mandates that healthcare providers enter into insurance agreements covering treatment mistakes.
In the UAE, claims are considered torts and call for damages as payment. Federal Legislation No. 4 of 2016, the UAE's new medical law, has rules for situations outside of medical responsibility. Article 6 of the Act outlines specific justifications for not harming patients, refers to such instances as "medical malpractice," and includes redressal measures.
Filing the proper claim in UAE
So in the unfortunate case that happens to you, how do you play your role and file the proper claim?
In UAE in general, you have to start by filing your complaint with the  Ministry of Health and Prevention (MOHAP) by visiting their formal complaints site.
where you can file your medical negligence complaint for private clinics, hospitals, and health facilities licensed by MOHAP.
you have to make sure that you have the complete information in regards to the case in question, have ready copies of any paperwork or evidence that supports your claim, and which treatment he was given for which specific illness or condition.
filing the proper claim in Dubai
In Dubai, you can reach out to the Dubai health authority (DHA) on mc.dha.gov.ae – the official DHA website for medical complaints, or Email them at [email protected].
also, you have o provide the complete info regarding the patient's identification and diagnosis and the treatments he was given, also attach any evidence of wrongdoing or malpractice.
And they will respond in-between one to seven working days based on the severity of the complaint.
how much time does it take to resolve a claim for medical negligence?
the time required to resolve the issue is subjective to the sensitivity of the complaint and the number of people involved among other factors.
it also depends on the accuracy of the information that you provide them with like The medical condition of the patient along with proof of your claim and an Emirati ID (passport for visitors).
you have to remain calm and keep in mind that the justice system works accurately and with the patient well-being in mind, but in order to do so it takes time.
how does a claim become a lawsuit?
No lawsuit is accepted until it is reviewed by a body of doctors from all the specialties of medicine called the Medical Liability Committee.
They are assigned by the minister of health to investigate medical complaints referred to them by the courts, the health authority, or the Public Prosecution.
This committee will determine to wither medical negligence or malpractice has occurred. and who are the parties responsible for such malpractice or negligence.
They will determine who is responsible for such errors or even the percentage of participants in cases where there are multiple responsible parties.
They will also determine how much damage has occurred due to that negligence (and the percentage of disability of the affected organ, if it existed).
FAQ about claiming Medical Negligence in Dubai
is the Medical Liability Committee decision final?
the Medical Liability Committee can be challenged by the complainer. the complainer can challenge their findings within 30 days of their decision. In that case, the complaint is referred to The Higher Committee for Medical Liability.
what is The Higher Committee for Medical Liability.?
The Higher Committee for Medical Liability is a permanent medical committee assigned especially to take a closer look at the case in case you challenged the decision of the Medical Liability Committee, and their decision is considered final.
Why the Khairallah Lawyers Team is the best choice in Dubai?
At Khairallah legal firm in Dubai and Abu Dhabi, we have a team of the best expert lawyers with training in medical negligence and medical staff incompetence. We deal with concerns involving poor medical care, including diagnosis and treatment, as well as deaths brought on by such deficiency. Our experts provide you with a variety of services and consulting related to patient care and critical care issues.
So, learn with us all about medical negligence claims with our best lawyer Abdultaiyab Bahrainwala, LLM, LLB advises on all aspects of UAE Property Laws, Commercial Laws, Corporate Laws, Labour Laws, Banking Laws, and Family Laws. He proved to be one of the top lawyers in UAE.
Furthermore, he holds an LLM Degree in International Business Law from the National University of Singapore jointly conducted in Singapore and Shanghai. During his post-graduation, he has specialized in International Business Law by reading courses on Banking & International Payments, Comparative Corporate Governance, Cross-Border Transactions & Transnational Commercial Law, International Law, Comparative Corporations Law, International Public Monetary Payment & Settlements System Law, Choice of Law for International Commercial Contracts and International & Commercial Trusts Law.
for more information about Abdultaiyab Bahrainwala's lawyer, you can contact us: