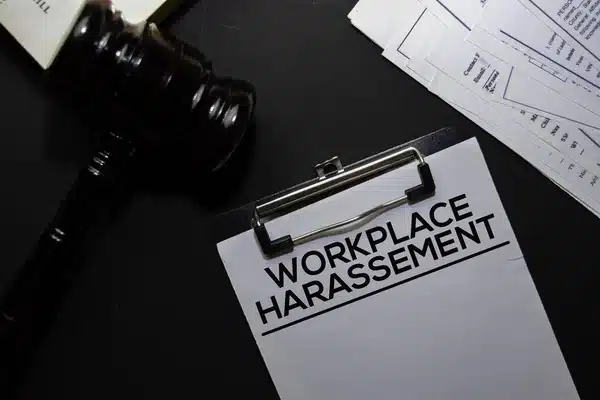 In the United Arab Emirates, sex harassment is becoming a more prevalent kind of workplace and employee harassment. One of the most typical grievances heard anywhere in the globe is this one. The United Arab Emirates' work harassment laws do not guarantee that any form of harassment or bullying of employees is forbidden, unlike those of several other nations like the United Kingdom. In the UAE, there is no independent anti-harassment statute. However, certain legal measures, such as the Anti Discrimination Law (Federal Decree No. 2 of 2015), may be invoked in the case of employee harassment and discrimination. Let's now go through some of the most important legal guidelines for employee harassment.
Protection from employee harassment
in the U.K
In the United Kingdom, under S26 of the Equality Act 2010, an employer can be vicariously liable for harassment and bullying caused by their employees. This liability extends to harassment by one employee against another as well as third parties harassing any person in the work place.
In order for the protection from harassment under this act to apply, the following conditions needs to be established:
The conduct must be unwanted
It needs to be related to a relevant protected characteristics. By this, it means that the specific characteristics need to be protected under the Law. By virtue of U.K, employment law; the specific conduct needs to be related to a person's race, sex, disability, sexual orientation, age and/or religion.
The purpose or effect is that of violating an individual's dignity or creating an intimidating, hostile, degrading, humiliating or offensive enviornment for that individual.
For those who do not fall under this test, a further protection against bullying is granted under UK law. This applies to:
Offensive, intimidating, malicious or insulting behavior, an abuse or misuse of power through means that undermine, humiliate, denigrate or injure the recipient.
The importance of the law is that firstly, a duty is imposed on the employer to prevent the aforementioned conduct to occur in the first place. Secondly, employees to whom the behavior is not directed may also make a complaint against behavior they find offensive as well. As such you can see that there are strict rules in UK to prevent the employee harassment in any form.
Employee Harassment-Work Harassment in UAE Law
In theory as well as in practice, U.A.E. law does not provide any form of protection from harassment or bullying. The only form of little protection available could be used for these purposes is under Article, 359 U.A.E Penal Code, which provides that "Whoever attempts to disgrace a female by words or by deeds in a public street or frequented place, shall be punished by detention for a period not exceeding one year and by a fine not exceeding ten thousand Dirhams…"
The failings are more than apparent. Firstly, this law only applies to women and does not extend to the other sex. Secondly, the law does not seem to recognize that harassment and its like may take other forms. Lastly, even though it is arguably extended to cover the workplace, this has been drafted with ambiguity and as such I think the best solution would be to introduce a special provision where this is expressly included in the employment rights in UAE.
Any employee can go to the best law firms in Dubai to get legal advice regarding labor laws and employee protection.
Procedures to be followed to reduce employee harassment
I think it is inevitable that employers should be held responsible for harassing and bullying behavior. The duty imposed on the employer should of course be limited to acts of harassment or bullying which has taken place during the course of employment. Further, his or her liability should only extend to taking all reasonable precautions and/or actions which could have been reasonably been prevented in all the circumstances.
This could take the form of introducing a policy which clearly stipulates the definition of harassment which is made clear to all employees. Further, it should be clearly stipulated what consequences will follow acts of harassment e.g. by making obvious that the company takes this very seriously, and will consider such acts as Gross Misconduct. Making it clear about the standard of behavior that is expected can also make it more effortless in relation to each person's awareness of their individual responsibility towards others.
In a perfect world, there would be no need for a provision such as this one. Regardless of the effect this type of conduct has, it is in theory as well as in practice a type of behavior that is immature beyond all explanations. The underlying principle that needs to be borne in mind at all times when thinking of this subject matter is; that working in a harassment and bully free environment should under the law be a right, not a privilege.
FAQ about employee harassment in the UAE
1-Is harassment a crime in UAE?
Authorities in the UAE have reminded the public that harassing women can result in fines and jail time. On social media, prosecutors warned users that they would face penalties under article 412 of the penal code if they harassed a lady.
2-What are my rights as an employee in UAE?
Forced labor and discrimination based on a person's gender, race, color, sex, religion, national or social origin, or disability are illegal under the law. Additionally, it outlines the duties that companies have to their workers. All workers in the UAE, whether they are nationals or foreigners, must abide by the law.
3-How do I complain about harassment in Dubai?
Call center 901.
Write to [email protected].
Live chat on the website and application.
Dubai, United Arab Emirates, P.O. Box 1493.
The law firm Khairallah Advocates in the UAE provides the best legal services through experts and specialists in UAE law.